Some friends and I have been talking about our relationship histories. Some people get married to their first boyfriends, whereas some go through so many relationships before they settle down, whereas some more are on and off with the same person so many times before they settle down with that same person. I remember one friend used to tell me years ago that she was actually wishing to have experienced a few relationships with different guys before she settled down. However, she ended up marrying her first boyfriend he he he...
Speaking of

broken hearts

, sometimes you break up with someone and you don't feel a thing anymore 'coz your heart is already cold towards that person. That means that in that case, you're breaking the other person's heart. Sometimes you both break up when there's no love anymore and that means no heart is probably broken (the only broken thing is the relationship). Sometimes during the break up, both parties experienced heartbreak.
When I was younger, I used to be attracted to

the polar opposite of myself

. Usually they were the boys that were active at school or some kind of organization (church or whatever) and they'd be funny and they would have tons of friends. Basically speaking, my melancholic side was attracted to the sanguine type of boys. I knew that meant that there would be a huge gap between the both of us and that it'd probably be hard for me to catch up with those types of boys if I should have a chance to be their girlfriend. Anyway, I had my share of crushes in the past but then none of them became my boyfriend. But you know what? I ended up marrying someone who was more similar to me than my polar opposite he he...
* FYI, I'm mostly melancholic with a little phlegmatic on the side. My phlegmatic side has grown since I've married R2. R2 is more phlegmatic with a little bit of melancholic on the side.
One close friend commented that the important thing about a break-up is closure. If one party feels that the reason for the break-up is not clear, then it's harder for that person to move on after experiencing a broken heart. I agree with her. I've known at least two people who had a hard time to move on after their relationship break-ups 'coz of this.
How about you? Do you think closure is important in a break-up? Do you feel it's important to know the reason of the break-up in order to move on? If you're in a relationship/is married, did you end up choosing your polar opposite or someone who has more similarities with you?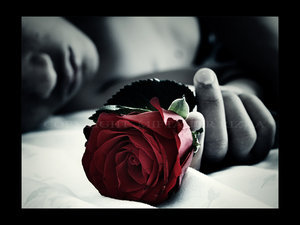 glitter-graphics.com