Hubby is a quiet person and most of the time he doesn't talk much. That's why whenever he's in a talkative mood, I always listen with gusto because it isn't a daily occurrence. Most of the time when I ask him questions, though, he has a way to answer me with his many one-liners. I got the idea to write this post during one of our sauna sessions, believe it or not he he he he...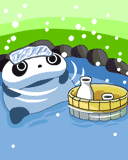 Here are ten examples of his one-liners (there are more but I won't bore you LOL!):
1. "Because."
When I ask him why, sometimes it drives me crazy to hear him say this. And he can be stubborn enough to repeat the word over and over if I keep insisting on knowing why.
2. "Why not?"
This is another variation of his not wanting to explain to me his reason of why he wants to do something. The difference is that, if he says this, I don't normally insist on knowing why.
3. "Maybe."
This usually leans more towards the chance of it happening/coming true. Usually said regarding our plan together (for example to go to the cabin).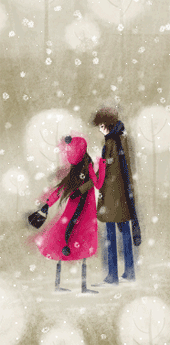 glitter-graphics.com
4. "We'll see."
This has a 50-50% chance of happening. Usually said regarding our plan together (for example to go to the cabin).
5. "Shit happens."
Oftentimes he says this to comfort me, especially if I confide in him that I've done some mistakes or I've done something embarrassing. I really love the fact that he never gives me any advice and lets me make my own decisions when it comes to things I need to decide on my own.
6. Another one of his fave one liners is him saying the exact same word in Finnish whose meaning I wanted to know. So if I asked, "What's the meaning of pink?" then he'd answer, "Pink." Yep, his way to tease me! Bad boy!
7. "It (or whatever the subject was) could be."
This is usually said when he tries to pull my leg. For example if I said that something didn't happen, then he may say, "It could be."
8. "You should knoooooowwwwww!" (desperate tone)
This usually happens when he's been ransacking the house when he's looking for something and then he asks me where it can be, but I have no idea because I wasn't the one using it the last time.
9. "You."
Usually the case is when I think he did X, but he thought I was the one who did it and none of us wanted to lose the battle, so we're like little kids who keep saying back and forth in an accusatory (joking) voice, "You" over and over and over again until one of us stops it he he...

10. "So?"
Usually this word comes out as a result of my stating something that he's not interested in, something obvious, even though I say it to him to get him to respond. And it naturally ends up in my rolling my eye he he he he he...