Had a lovely birthday even though I had work that day. What made it

sad

was 'coz on Sunday my MIL went to visit FIL at the hospital and he

didn't remember

her anymore. He did, though, say that her voice was familiar. Other than that, FIL became upset at everything easily - probably 'coz he can't remember anything much, so he's probably so scared and confused. Ugh...So

prayers please

...



It's hard to see your loved one like that and it makes me think of serious stuff on my birthday, such as how fleeting life is and if I ever live long enough to experience mind degeneration, I hope that everything I've done beforehand could "make up for it". It seems that the doctor has told MIL that she doesn't have to burn herself out and that he can stay in the hospital, but she wants to be with him as long as possible. So hopefully FIL's mood gets better so that MIL doesn't have an even harder task to take care of him.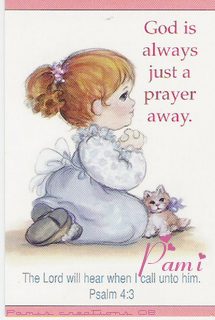 glitter-graphics.com



Anyway, on a positive note, I got the birthday present that I wanted - 'coz I kept on insisting that R2 bought it for me HA HA HA HA...I mean, rather than "expecting" him to buy it for me, it'd just nicer to tell him straight away what I want so that in the end, we're both happy.

What did I want? A new wedding ring that fits my left ring finger perfectly. The one I have is now on a necklace 'coz it's a bit loose (even though I've gained 6 kgs ever since I moved to Finland, but my finger size stays the same). Wanna see the ring? Here goes...




We asked the jeweller's to engrave Arttu's name and our wedding date, but she said that for a wedding ring, we should put both our names, whereas for an engagement ring, you'd just put your future spouse's name and the engagement date. Interesting!!! We didn't even know it!

Anyway, I think the most important lesson of all that I've been getting over and over again so far is

letting go

and letting God (and finding out when to let go and to let God instead of keep forging the battle on my own). However, lately I feel that I should learn to

say "no"

, to

stand up for myself

, and also to

set boundaries

for myself. I was actually thinking of writing a serious birthday post, but things have been hectic at work and it's going to get even more hectic 'coz Christmas and New Year are coming soon, so I may not get much free time until after New Year. So maybe the serious post can wait until then he he...

I haven't had time to blog-hop, either, but I have a free day tomorrow (AT LAST!!!), so we'll see. Take care, everybody!!!