I'm TOO HAPPY not to write this right away he he he he...I can TASTE food agaaaaiiiinnnn!!!!
HALLELUJAAAAAAAAAAAAAAAAAAHHHH!!!
YES YES YES YES YEEEEEEEEEEEEEEEEEESSSSSSSSSSS!!!

After 18 days of not being able to taste anything much (except sweet stuff), it was such a DELIGHTFUL SURPRISE when I had dinner just now and then realized that, "HEYYYYYYYYYYY...it tastes GREAT and I can really taste the spices, too!"
HA HA HA HA HA HA HA HA HA HA HA HA HAHHHHHHHHH...YES YES YES!!!
WELCOME BACK, Appetite, My Dear Friend!!!!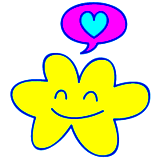 glitter-graphics.com
Ahem...OK let me calm down now a little and also tell you how embarrassed I was today when hubby came back home and I wanted to give him a warm welcome by doing some crazy dance moves. When he came into the entrance hall, I thought he was talking on the phone with his brother, so I continued my crazy dance moves (nothing sensual, mind you, just silly dance moves to make him laugh) and then when he opened the door towards the living room, I FROZE when I saw another head behind him.

ARRRRRRRRRRRRRRRGGGGGGGGGGGHHH!!!
He was with a coworker (never happened before) and there I was, doing silly crazy dance moves in front of them. I stopped right away, said hello and then ran towards the computer room HA HA HA HA HA HA HA HA...
Ahem...bad R2 laughed his ass off after his friend left our place. Bad boyyyy he he he he...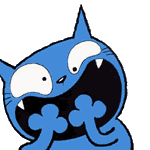 glitter-graphics.com