The other day I was talking to someone and at the end of our conversation online, she said that she hoped that me and my husband would stay heart-to-heart and hand-in-hand until we became grandma and grandpa. It's very common for people in Indo to say something like this.
I replied, "Thanks for your wish, but because we don't have kids, we'll never become grandma and grandpa. We'll just become old honeymooners HAHAHAHAHAHAHAHA..." ;-D
She replied, "Oh dear goodnessss..." ;-D
Yep, I was in a naughty mood at that time ha ha ha...and no, I didn't feel any pain or grief at all when I wrote my reply he he...I LOVE these light-hearted moments! :-D

I think sense of humour is vital in life and I feel that I'm progressing more in my healing journey when I'm able to make jokes about our circumstances. Humour has definitely helped our marriage in so many ways.
Speaking of humour, I'm reading a book called Bad Karma which is pretty funny he he he...The writer is a man and the main character is a woman who's been turned into an ant because of her bad karma. I bought the book in Finnish, so it's taking a bit more time to read it than reading an English book, but so far it's been pretty entertaining. I've just started reading about her adventures in being an ant he he he he he...
To be honest, I'm simultaneously reading several books at the moment ha ha ha...I'm such a sporadic reader indeed. :-D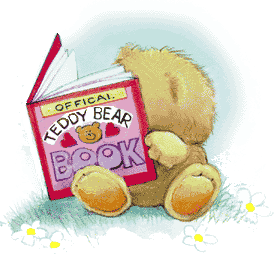 glitter-graphics.com