Years ago I wrote about wanting to watch this movie. I bought the DVD months ago, but I only watched it the other day. I knew I had to prepare myself mentally to watch the movie because of the heavy subject, but it was worth watching. The visuals are stunning and cinematography was sublime! I was so amazed at how well it was made because they really made me feel I was him.
Here's the imdb page: The Diving Bell and the Butterfly
Synopsis: "

The true story of Elle editor Jean-Dominique Bauby who suffers a stroke and has to live with an almost totally paralyzed body; only his left eye isn't paralyzed."
The beginning of the movie made me feel trapped. It was hard to breathe. I couldn't help thinking that if someone else were in that condition and he/she didn't have access to such a brilliant group of people to help out, then it would be devastating.
Still I admired his tenacity and the patience and brilliance of the people who helped him. I'm not going to say too much about the movie for fear of ruining it, but I have to warn you that if you're planning to watch it, better do it when you're in a good mood and you're prepared mentally to watch a heavy movie.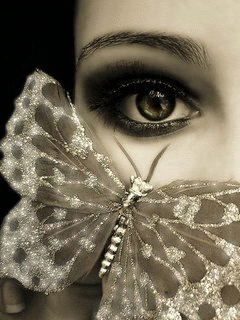 glitter-graphics.com
P.S. I was browsing through the images of the movie to put here, but found this article instead. Warning: read this only after you watch the movie:
The Real Love Story Behind The Diving Bell and the Butterfly
.