Of the 5 autumns I've experienced here in Sodankylä, this one is the wettest of all. It rains daily (sometimes not during the day but during the night), but every time I look out it's almost always grey and wet. We haven't even had a chance to rake the dead leaves in our yard. There are so many of them covering each part of the grass. I guess we're going to have to wait till spring before we can clean them up. That's also one reason why I haven't been taking autumn photos.
Anyway, the other day I had a surprise guest. Someone rang the doorbell and she introduced herself as the neighbour. Actually she lives in Rovaniemi, but the house next door is her mother's house. Her mother passed away and the kids decided not to sell it yet, but because the old house had never been renovated, they decided to do some major renovations to it.
R2 hadn't come back home from work by then, so I invited her in and she explained everything to me. This is all new to me! She even brought the maps of the house and showed me everything that would be done to the house (adding a door here, adding a window there, creating another bedroom upstairs, etc.). Turns out that she has to tell all her closest neighbours about all this and each neighbour has to sign a piece of paper to show that we give her permission to do the renovation, which will start next spring and hopefully will end in autumn. Each neighbour is also allowed to write a note or comment or ask anything concerning the renovation.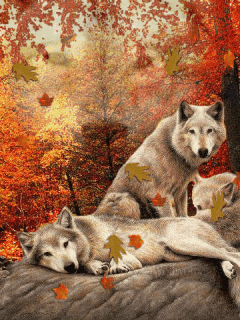 glitter-graphics.com
Luckily not long after that R2 came back from work, so he could also hear from her directly what would happen during the renovation. We're also thinking of changing our roof, though first we need to save lots and lots of money for it and then get a quote on how much it's going to cost. We shall see about that. We did actually ask a company already to check it out, but they called us when we were in Vienna and after that they hadn't called us back. Oh well...
My Mom is leaving to Taiwan soon with her friend. I'm VERY excited about it. I hope the weather's good (not too cold 'coz she can't handle too cold weather) and she can stay healthy throughout
the trip. I'm sure it's gonna be
SO MUCH FUN
for the both of them! :-D
Anyway, life's been going back to normal pace. Several customers have asked me where I had been going 'coz they hadn't seen me in a long while. Told them how sick I was with flu he he he he...it's nice that some people really notice my absence from work.
THANK YOU
, people!!! :-D
I've been using my light therapy lamp again every day to "recharge my brain".
LOVE
that lamp!!! :-D Can't wait for the first permanent snow. It's gonna make everything look brighter. Let it snow, let it snow, let it snow!!!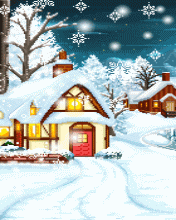 glitter-graphics.com