1. My yearly work evaluation went much better than last year. Got better marks than last year and positive feedback plus I got to tell my boss what I wanted to learn in my job.
2. Prior to my yearly work evaluation, in the morning out of the blue a customer told me something that really made me stunned. I can't believe how much warmth I've received from many customers!!! SO grateful for that!
3. Making plans for our summer holiday - and spotting a chance to experience an air balloon ride (though must save money first for that 'coz it's not cheap, but the possibility is really exciting!!!) WOOOHOOOOOOOOOOOOOOOOOO!!!!!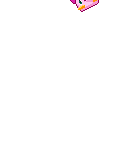 4. Almost all the snow has gone now and soon it'll be time to work out in the yard - raking the dead leaves we didn't have a chance to rake last autumn.
5. Being able to ride my bike in full speed is quite a feeling (compared with riding my bike in the dead of winter when there's snow and the temperature is so cold). Especially when the sun is shining! :-D
6. The food I cooked for Mother's Day for MIL was a success - as well as my flower picks and the gift. :-D
7. Finished reading "Baby Jane" by Sofi Oksanen (in Finnish).
8. Being able to save money this month (just got my paycheck) though I wasn't sure I could due to some things - but thankful for getting some extra hours last month.

9. After some time off translating the book my customer gave me, I've started continuing it again. Bit by bit. Phew! :-D
10. Talking about old crushes and silly memories via emails with my closest friends and having a laugh with them. Boy oh boy...
11. Customers who say "No need to hurry" whenever I try to half-run to the till from other spots in the store. THANK YOU, thoughtful customers!
12. People who are just like sun rays whenever I meet them - all bright and sunny and cheering up my whole being with their radiant smiles (not just pasted on smiles on the lips, but smiles that come from within).