My closest friends and I have been talking about our old crushes in emails. Some of us have never really shared our old crushes to one another, so I suppose it's high time that we shared our "skeletons in the closet". Well, not exactly "skeletons" ha ha ha...but anyhow...

It was interesting to note that some of us don't really know anymore why we ever had a crush to certain boys in the past (this feeling appeared when we looked up the boys in recent years or when we accidentally met them somewhere). However, some crushes are still memorable enough to tell. The butterflies in the stomach, being tongue-tied when we were face-to-face with our crushes, doing silly things he he he...
I remember that when I was around 15 years old, I started having a crush to a
classmate
. You can read the story here:
Old Crushes
.

When I met R2 for the first time, it was also
VERY VERY nerve-wrecking
because I had to suppress my feelings so much. I knew he was the one, but I just couldn't let my feelings control me because we hadn't met in real life yet. But the meeting was really
"the final piece of the puzzle"
(just like an Aussie emailpal phrased it - read this post to get a better idea:
Missing A Friend
)
.
Last night I was rereading my old emails and I found one email I wrote to a Belgian emailpal, telling him about our wedding plan (I wrote the email in 2005). He replied: "What? You're planning to get married already to a guy whom you met only once, and that meeting happened over a year ago? You're a brave girl!"
I didn't feel brave at that time. I just knew in my heart and guts that it was the right thing to do (I didn't think it was such a big decision except for the part where I had to leave my job, family, and friends behind and started life from zero again - but the part about him was something I was so sure about), so I suppose my heart was much stronger than my logic, because now when I
REALLY
think about it (with my logic), things
COULD
have gone
REALLY
wrong...but they didn't and I'm
SO THANKFUL f
or it. :-D But if I had a daughter who said she'd get married to a guy she met once in real life, I would have probably not known what to do or say. Now I'm just stunned to think at how much my parents (esp. my Mom) trusted my judgment and choice.
*bowing in respect*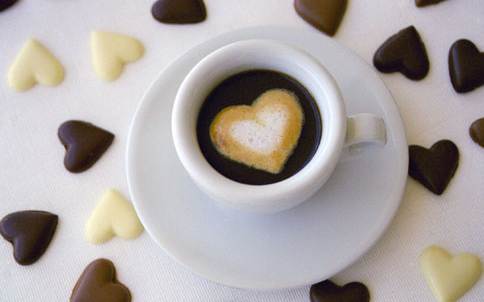 glitter-graphics.com
P.S. Oh yeah, while we were talking about old crushes, come to think of it R2 had it "easy" because he didn't really have to ask my hand to my parents or anything like that. I mean, he came to Indo to meet my parents a few days prior to our wedding day, so my parents had accepted him even before they met him HA HA HA HA HA HA...
Lucky him!!!
:-D
P.P.S. A few years ago I showed R2 my class picture and told him to guess which one was the boy that I had a crush on. He scanned the pic for a little while and then pointed to the guy. I was shocked. I asked him how he knew. He said, "It's easy. I just picked the most handsome one of the bunch."
GAAAAAHHH!!! NOT FUNNNN!!!
HE HE HE HE HE...