I've been talking to some expats around the globe about this topic. I've been asked this question many times by random people and my answer these days is "no". I remember one day a customer showed a confused face after I gave that answer. But I meant what I said. No kidding. This is my home now.
Maybe some people who have so many attachments with their home country do get homesick, but I can't say that I do feel homesick these days. Don't get me wrong! In the beginning I did miss my home country, especially my family and I most definitely missed the food (at that time Finnish food felt so bland). I also missed the comfort of being in a familiar place, of having a clear safety net, of having a set of friends, of having a job. Things like that.

As time goes by, however, life in this small village has changed me. What I find "normal" has changed. Case in point: I still remember very clearly when I came back to Indo and got frustrated because they couldn't queue properly in public toilets. In Indonesian public toilets, one just needs to stand outside whichever toilet booth one wants to, so it doesn't follow any queueing order whatsoever. So tough luck if you're standing in front of the toilet booth where the person inside is taking a long dump. I was really shocked at that time by the amount of frustration I felt. I am getting too used to life here that what I found normal when I still lived in Indonesia feels abnormal and can even feel annoying.
Another case in point: people here sometimes ask me if I have children, but they rarely ask follow-up questions. In Indonesia, even strangers you just meet won't hesitate giving their opinions concerning stuff like that. I have a friend who has decided with her husband to only have one child and one of her yoga students (an older mother) scolded her for that particular decision, saying that it was bad to only have one child bla bla bla bla bla...This person isn't even a close friend of my friend, mind you!
These days I can't even get used to the crowds anymore. Being in a crowd in very small doses is tolerable, but not in big doses. I have grown to love having so much space between myself and other people. There's a kind of stillness that doesn't exist in the big cities, the kind of relaxed attitude that is just dear to me. No traffic jams, thank you very much. I've also talked to some people who were born in small villages. They've also told me that they can't stand being in big cities because they're so used to this kind of pace and space. Their senses get overwhelmed with the noise and the crowd and the traffic jam.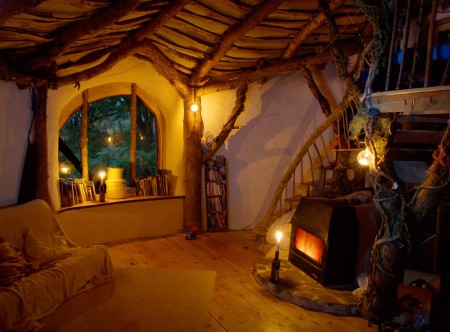 glitter-graphics.com
Other than that,
my taste buds have changed, so the only thing I can possibly miss is my family and friends. Nothing else. I've been wondering why it feels easy for me to unattach myself from my parents. I get along much better with my mom, but I can't say that I had a difficult relationship with my dad, either (it could get a bit rocky sometimes but not all the time). My mom helped smooth out our relationship by being the bridge between us hard-headed people and I can even say that I have a better relationship with my mom compared to many other people with their moms, but I have no problem leaving her and my dad and my brother (my brother and I have a good relationship) behind. But anyway, it sure makes my life here easier. I think if I'm too attached with my home country (the people or food or whatever it is), it will make it harder for me to live here.
If you're an expat (or even someone who's living outside of your birth city), how much do you miss your hometown?