1. I bought a new blanket, but it was way too big and puffy to bring with me by bike, so I called hubby to take it with him in the car. Tried calling his mobile, but didn't pick up, so I ended up having to call his work phone. When he picked up, I immediately asked in English, "Hey, are you at the office?"
A second of hesitation later, he replied in English, "No."
Then I started explaining what I had done and I knew that he was at the office because I could see his car outside (the shop was near his office) and then he finally realized it was me.
Then I asked, "Why on earth did you say no at first?"
He replied, "I didn't recognize your voice at first, so I was confused." HAHAHAHAHAHAHAHA...obviously he didn't have my number on his work phone, so he didn't know who it was and then I started babbling in English ha ha ha ha ha...funny!
2. When he got out of the office, my first thought was, "Damn, he's HOT!!!!"
It feels nice to feel this way still about him he he he...He's always SO patient with me, so I'm thankful for that.
3. Seeing two squirrels at the yard, right under the bird feeder. So cute!

4. Tomorrow is a holiday, so the store is closed and tonight I'll have a pre-Christmas party with my coworkers. YEEEEEEEEEEEEEEEEEESSS!!!
5. Finding cheap offers on meat and fish. They're now safely in the freezer for future use.
6. Frost. Beautiful glittery thin layer of frost everywhere. They're sparkly in the sun and under the street light.

7. Finally getting the hang of a new type of friendship that has evolved from an old type of friendship. It feels nice to be able to let go and finally adjust my expectations.
8. Ordering an early birthday present for myself (1 of the books in my wishlist) because Bookdepository gave me a 5% discount that would expire this weekend. Can't waiiiiiittttt!!!!! WOOOHOOOOOOOOOOOOOOOO!!!
9. Almost forgot that Monday is our 8th wedding anniversary (FB reminded me of that LOL!!!). I just want to say I'm thankful that we've been given these years to spend together and I hope we will have many more to come. I still believe he's the one for me and he's becoming even more dear to me as time goes by.
10. Been trying to lose some weight by eating a plateful of salad at least 5 times a week. It's amazing how light my body feels after trying out this practice (haven't really weighed myself yet because I've just started sometime last week, but my body feels different than eating meat all the time).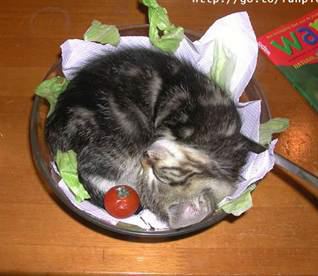 glitter-graphics.com