Last night I was having a bit trouble to go back to sleep as my mind kept on jumping from one topic to another. One of the things I thought I'd write today was what I had heard during my trip to Indo. I heard

one mommy

said that no matter how much parents said that they loved their children the same way (or with the same amount of love), there was always a fave child. I suppose this only happens when there's more than one child in a family.
I was rather shocked to hear those words because of the honesty of it. Logically speaking I do understand why there can be a fave child, because a relationship between two people is dynamic and there are some people whom I get along with much better than others. There are some people who keep pushing my button even without their actually attempting to do so. And the dynamics between parents and children may be even more complex than other types of relationship due to obvious reasons. It may be easier to be fond of the child that is easy to deal with than a more challenging child. In other cases, some parents may favor a child of a certain gender because of their own expectations and society's pressure and that child may get special treatments because of that.
I myself have never felt that my parents favors me or my brother more than the other one, although I do know that when I was a baby/toddler I was much more challenging than my brother
. I do remember when I was younger that I was jealous of my brother's musical talents, but other than that and one other case of jealousy*, I never really felt like any of us was the fave child. I feel that both of us have different strengths and weaknesses and our parents know them, too. However, I have heard extreme cases where a family favors one child more than the others and that fave child gets all kinds of special treatments. How about you and your family? If you have your own children now, do you love your children the same (you can answer this in your own heart)?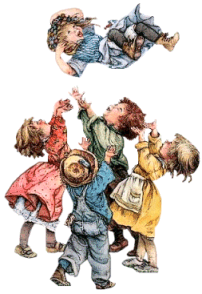 glitter-graphics.com
* The other jealousy story:

My brother has always been a homebody. Even during the time when he was dating his then-girlfriend (now wife), 99,9% of the time he came back home already at 9 pm. No kidding! Anyway, as someone who likes going out more than he did, sometimes my friends and I would go roam the cafes until rather late (though I'd always let my parents know if I was coming back home late) and because my parents knew all my friends and trusted them, they felt sure I was in good hands. They never got worried whenever I told them I'd go out with X and X and be back home late (I'd be carrying my own key with me).
Anyway, because my brother rarely came back home late, whenever he wasn't home after 9 pm, my parents would be worried about him. It was worse before the time when we had our own mobile phones, because they couldn't contact him whatsoever, but during the time when we had our own mobile phones, they'd call him and ask him where he was. Every now and then I got a bit ticked off whenever they got so worried about him like that, because whenever I came home late, they were never worried and they never called me to ask me where I was. They were just used to it, I guess.