I forgot to write a post last Friday, but then again I had work last weekend. Anyway, last Friday marked my 6th year in Finland. A LOT has happened since I first moved here. Can't believe that in summer I'll have worked in my current workplace for 3 years already!!! Of course it doesn't really feel that way 'coz I work part-time, but still time flies so fast!!!
The first time I visited Finland, I chose March due to some reasons. The first one was 'coz I wanted to see snow, but I didn't want to experience the dead of winter 'coz I knew it'd be too rough on my body if I had to go out when it was way too cold. Besides, in March there's already plenty of sunlight to enjoy compared to the dead of winter. Secondly, I wanted to celebrate R2's birthday.
When I moved to Finland, I wanted to do it as fast as possible after our wedding in November, but alas...life had other plans for us. I was told to apply for my residence permit from Indonesia (my tourist visa application was denied), so I couldn't possibly know for sure when I'd be able to move to Finland. I was secretly hoping I could celebrate Arttu's birthday again and it did happen!!! The minute I got news that my residence permit was final already, I went to a travel agency to buy a one-way ticket to Finland. WOOOHHHOOOOOO!!!! :-D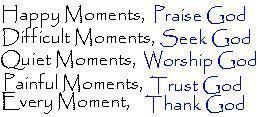 glitter-graphics.com
R2 finally got a permanent job again after I moved to Finland, so that was such a HUGE relief at that time. For me personally, the first three years were mostly adjustment, adjustment, adjustment. Learning, learning, learning. Adapting, adapting, adapting, trying to find my place, getting lost and depressed in the process...I can't say I know everything there is to know about Finland (or at least this village) yet, but at least I've gotten used to the customs here. I can't tell you how thankful I am that I'm able to be an active part of society. Never in a million years did it ever cross my mind that I would be able to get a permanent job this fast (and in such a crazy way)!!! Do you know that statistics say that in average expats get proper jobs on their fourth year in Finland?
Over the years I've met SO MANY wonderful people who've helped me along the way...many of them aren't people I know in real life, but blogger friends, so I'm also very grateful for all the encouragement and support. For their open hearts and ears, for the time they spend reading my posts...and at different training places as well as my current workplace, I've also met so many lovely people who've given me verbal support, so for that I can only say THANK YOU ALL and GOD BLESS YOU!!!
On a slightly sad note, though, our baby dream has died, BUT after having decided to surrender to life without kids, I think we've healed leaps and bounds compared to the years when we were still trying to conceive, so I call that a HUGE progress (and our marriage is still intact HALLELUJAH)! :-D Although I'm realistic enough to know that I won't be 100% healed, but being 90-99% healed is MUCH better than being 50% healed he he he...

glitter-graphics.com
Anyway, when we first bought this house, we were still thinking about kids, so we have a spare bedroom. One lovely thing about having a spare bedroom is that whenever I have a very early shift after some days off (read: when I'd stay up late!!!), I can sleep in the other bedroom so that Arttu's snores won't bother me. His snores don't bother me on regular days, BUT if I'm so tensed about having to go to bed early (after having stayed up late for a few nights before then), it's harder to sleep without waking up over and over again because I'm afraid of not being able to get up in time for work, so my brain gets kinda worked up over the smallest noises (I set my mobile phone alarm to wake me up).
What else has happened? Well, my Dad has passed away, but I'm glad he didn't have to suffer long at all. Although it was hard on my family esp. that he was gone "too fast", but most people can't/don't exactly choose how they're gonna go anyway. And despite the fact that he's gone, our family has gotten bigger with the birth of my bro's first son (which R2 and I were luckily able to

"

witness" during our trip to Indo a few years ago) and then his second child is coming sometime this year, so it's exciting news!!! :-D
Anyway, today I just want to give THANKS to God for all the ups and downs I've experienced during the course of 6 years...thankful for this gift of life...This one's for you, My Lord!!! "Hatiku Percaya" or "My Heart Believes".