This morning I went to the PO to send my submission to a writing contest. It felt good that I'd completed a 2-page writing in Finnish 'coz it helped me think in Finnish he he...I don't have high hopes about winning the contest, but just thinking that the judges will be reading my submission makes me feel

EXCITED

!!! :-D

After that I continued riding my bike to my friend's place (I was hoping for mild weather and I got my wish - it was only -8'C so I could ride my bike there). It was rather uphill and I hadn't been riding my bike for long journeys for a while, so I cheated and walked my bike when I was near her place (the toughest uphill part). Then about 15 minutes later a friend of us picked us up with her lovely daughter and we had fun at her place and we had lunch there. ;-D

THANKS

for the fun, girls!

Next time it's my turn to invite them to our new home he he he he...;-D





Now back home and waiting for news whether or not we're going to move some more stuff to our new home today. My legs are rather tired 'coz I dropped by at the supermarket on the way home 'coz we almost ran out of milk he he he...

good exercise

, though!

Yesterday we went to my MIL's place 'coz we didn't go there on Saturday. We had fun playing cards with BIL and his girlfriend and MIL. I won the first game, but the second game I sucked real bad, though we had to stop the game before it ended 'coz it was getting too late - but rest assured that we'll continue the card game when we're all there again he he he...

No pictures to show you this week 'coz I've been busy. I'm also thinking of some ideas to write for other writing contests. Hmmmm...ideas, come to me he he he...OK, better blog-hop now...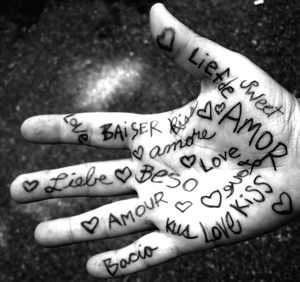 glitter-graphics.com