When we were in the process of moving to this current apartment last year (yep, in January 2009), I felt

SOOOOOOOOO sentimental

about leaving our old apartment. The reason was that it was the first apartment we lived in as a married couple. It was such a small apartment, but still it was filled with so many memories. (If I recall, someone once told me that you'll never forget the first place you live in with your spouse - was it you, M?)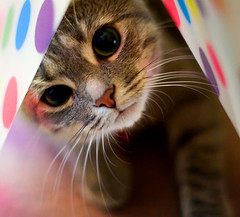 glitter-graphics.com



When I left Bandung to live in Finland, I also felt

sentimental

'coz I had, after all, lived in that city my entire life (28 years and 4 months) and I had to leave my beloved family and friends there - as well as my job. I remember on the way to the airport, I was escorted by so many people: my parents, my bro and his-then-girlfriend (now wife), two uncles and two aunts. I remember saying goodbye to the mountains surrounding Bandung 'coz I knew that Sodankylä landscape is much more flat and I'd miss the mountains.

I said goodbye to the familiar, to my safety zone, to embrace the unfamiliar. I remember crying while saying goodbye to everybody who escorted me and then bracing myself to face the unknown and telling myself that Bandung is my ex-home and starting from then my home is hubby.

Funny thing is that I just realized that while I'm in the process of moving to our new home now, I'm

not as sentimental

as those two occasions I just described. I don't know if that is caused by the fact that we're moving to our own house that will probably be the house we'll stay in forever (unless something else comes up and we have to move to a different place - though I prefer not to 'coz it's such a hassle to move) or because we've only stayed in this place for a year or maybe there are other reasons, too.

It obviously doesn't mean that we don't have many memories in this current apartment, 'coz there's no way you can live in a place for a year without having many memories, right? Or maybe it also has something to do with our TTC journey 'coz the year we have spent here has been rough in terms of our hope to have a baby due to the non-baby-situation and so maybe in a way I'm eager to "change scenery" and move on. So for me, this move is

FAR easier

than when we moved from our first apartment.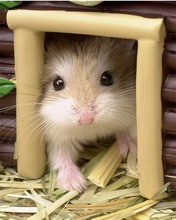 glitter-graphics.com


Anyway, I've always liked knowing why I feel a certain way. For me, just

finding out the why "solves" half of the problem.

It gives me a sense of direction, so the speak. Knowing why I feel a certain way enables me to get in touch with myself and to understand myself better. It's

FUN

to dig deeper and deeper into myself to find out every little detail and secret. ;-D

Yeah, now I'm rambling...too much coffee and staying up this late makes me ramble in my blog ha ha ha...better go to sleep now after publishing this post just in case tomorrow we have to move some more stuff to the house (we've started moving some boxes there already).