1. Yesterday's intimate

housewarming party

with two friends was the first time I became a hostess in my own place (never had any before) he he...and it went well, though I was slightly worried about the food 'coz I had to time everything right so that everything I cooked was still warm (it was -32'C in the morning, though the temp. went up to -24'C during the day).

2. I got a special

homemade housewarming gift

. I'll take a pic of it later on when I've put it up. ;-D

3. Today was

"our first time"

in the

sauna

, if you know what I mean. *wink wink* Naughty naughty! ;-D

4. Lying down on the sofa with

hubby

after sauna (after hubby scrubbed my body with loofah and soap HO HO HO HO...).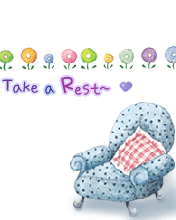 glitter-graphics.com



5. MIL saying to me: "My little daughter,

I'm glad you exist

" and me saying to her back: "I'm also glad you exist."

6.

Fresh orange

that I ate after sauna (I got thirsty)...mmmm...

7.

Kicking the ass of my own worst bully

AKA myself before she can shoot me with negative phrases, sentences, adjectives.

8.

70% done

reading a teenage novel (in Finnish). Only 30% left to go. YAAAAAAAYYY!!!!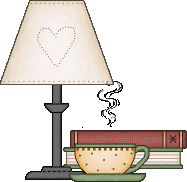 glitter-graphics.com



9.

Crispy spring rolls

that I made today in the oven instead of deep-frying them (the first time I tried doing this, they wouldn't go crisp - I think 'coz the filling was too wet or something).

10. Knowing that some people are

praying for me

(close friends and blogger friends and some relatives).

11. I've got an

interview

for another

training place

(read: don't mistake this for a real job) coming up next Friday.

WISH ME LUCK!!!

I have NO experience whatsoever in this type of place (daycare), so I don't know what the boss is going to ask me...gasp...but at least this is something to look forward to he he...