A friend of mine told me about her current problem in life. She met this woman at her son's school, but this woman clings to her like a magnet. She calls my friend over 15 times

A DAY

and sends her plenty of messages. She wants to be with my friend as much as possible, though she herself has a husband and a child. My friend becomes a bit spooked by this, so she tries to avoid her as much as she can

BUT

she can't help feeling that she's such a cruel person.

I told her that the woman had

overstepped my friend's boundaries

. I then asked if this woman's messages were important or urgent and my friend said no. I then said this, "If she's not in dire need for help and the message isn't all that important or urgent, then it's fine to ignore it or just reply later." After all, it costs money to reply to SMSes and if she sends my friend so many SMSes a day, then it's just crazy. Plus a housewife like my friend who also needs to take care of her parents' store as well as help take care of her sick father doesn't have time to answer every time that woman calls her.

In the beginning she did answer every one of her calls, though after a while she realized that it just wouldn't do, so she began to ignore her calls. It's kinda hard to make someone like this woman to understand that there are

certain boundaries

that she should know. Maybe she doesn't have any other friends and that's sad, but that doesn't mean she can bombard my friend like that. She even wants to spend a night at my friend's house, can you believe it? I mean, she's got her own house, her own husband, and her own child!!! And it's not as though my friend

ASKED

her to spend a night at her place...that woman just said to my friend that she wanted to do so!





Anyway...

have you ever encountered someone like that - someone who oversteps your boundaries?

What did you tell him/her then? Or did you just try to avoid that person as much as you can 'coz telling that person the truth would sound too cruel?

I remember when I first moved to Indo, I also overstepped my friends' boundaries by clinging onto them too much. At that time I didn't have friends here yet, so I bombarded my friends with emails -

LONG

, frequent emails and one of them had enough guts to tell me about it ('coz in a way it also made her feel guilty for not being able to reply to my many emails). It hurt me at that time, but it was the right thing to do and I

TOTALLY

appreciate her openness to me 'coz it made me realize I couldn't "put my eggs in one basket" so to speak. I needed to widen my sphere of friendship and blogging has helped me

A LOT

in that department. Without you all my blogging friends, I wouldn't have made it. So,

CHEERS

for you all, my beloved blogging friends! ;-D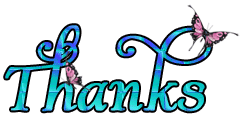 glitter-graphics.com