Vince wants to know about my impression on my life after having lived here in Sodankylä for one year. Yesterday I went to Rovaniemi, so I didn't have time to write something special about my one year anniversary in Finland he he he...

Let me just copy and paste his questions as they'll help me write down this post hi hi hi...




Amel, you've been in Finland a whole year now. What are your views about that? Are you happy? Do you miss Indonesia, is it hard to be away from your family for such extended periods?

First of all, when I first moved to Finland, as I'd told you in my older post, I got scared on the plane and I started thinking of all the bad and worse and worst possibilities of life. So, for that matter,

my expectations were very low

when I arrived and that has made a GREAT difference to me. I had read many different points of view about living in Finland in Finland Forum (a forum for expats in Finland), so I just kept my mind open about everything. The result? I can honestly say that

I'm MUCH MUCH MUCH happier than I thought I could be

, particularly since I didn't expect anything.

I have GREAT in-laws and I get along well with Arttu's brothers and sister-in-law. I've met MANY thoughtful people here and now I've got WONDERFUL friends. I NEVER thought that there would actually be a Finnish course opening here, especially a full-time course, so that made me ELATED!!!





I had NEVER thought that I could go back to Indonesia this fast, so

I'm VERY THANKFUL

for that. Plus it makes me feel 10000 times more THANKFUL to know that I'm making my family SO HAPPY about my return to Indonesia this fast. ;-D When I moved to Finland, I had told my Mom that I wouldn't know when I would be able to return to Indonesia and she knew that.

Since I never thought that I could go back to Indo, my

self-defense mechanism

had kicked in VERY strongly even before I landed on Finnish ground. That means that I had blocked a huge part of myself so that I wouldn't miss my family and Indonesian food too much. A friend of mine told me the other week that she was surprised that I had actually done that, but what's the use of letting yourself miss something or someone too much when you don't even know when you can meet that person or eat that food again, right? It's better just to enjoy what you can enjoy and not think of the things I cannot have.

There are prices you have to pay for every choice you make

and I had made my decision. Thus I have to live with the consequences.



Is it hard being away from my family? Yes and no.

It's particularly difficult when there's family trouble or when one of them is gravely ill. I can't be there physically for them and I can't help them out physically. I was really sad when my Dad got symptoms of stroke last year and when he suffered from post power syndrome that made him snap on my Mom since he got so defensive and sensitive to whatever she said. Glad to say that my Dad's been MUCH better these days.

In a way, though,

I

'm HAPPY to have my own place

which I had longed for more than a little while. I guess you could say that I was ready to spread my wings and fly from my nest he he he...;-D So I'm GLAD to be away from my family with a very calm and understanding hubby he he he...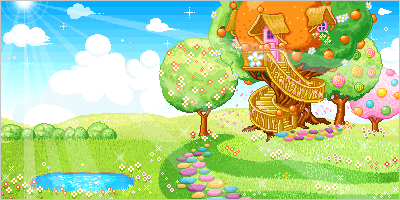 g
litter-graphics.com
My views about Finland?
Hmmm...I had never actually been in Sodankylä prior to moving here, so again I had NO idea how I'd react to it. The first month was rough since I felt like a fish out of water...but then it slowly got easier and easier as I knew my way around. I first thought that I might not like living here since I had lived my whole life in a big city where malls were everywhere...but GLADLY that's not true. ;-D
I've
LOVED
other aspects of this village that I can't possibly find in Indo: fresh air, no traffic at all, snow, reindeer, birds singing happily all the time, cute squirrels, the many variations of colours in the sky, Midnight Sun, drinkable tap water that tastes SO GOOD, trees, lakes, rivers, sauna, cider, reindeer meat, not having to iron clothes, not having to hang clothes to dry outside, not having to worry whether the apartment's roof's going to leak or not, not having to be overly cautious and alert whenever I go out for fear of pickpockets and whatnots, serenity (this is definitely not a noisy place), no cockroaches (my mortal enemies!!!), no rats, no ants, no smoking inside houses or buildings, sky stretching miles and miles away that makes me feel that this world is TRULY vast, free courses (they're not only free, but we also get paid!!! In Indonesia, usually what's "free" is either yucky or it comes with some strings attached).
I'm not going to count the aspects of this village or country that I dislike since it won't do me any good, but I guess I can share just one particular thing he he he...One thing is dislike is when the snow melts and then turns to ice. It's SO slippery and I'm SO afraid of falling down and breaking my bone(s). Arttu had fallen on ice once and twisted his arm (gladly no broken bone). My Brit friend MC had also slipped on ice and broke her arm. And as you probably know, my mother-in-law also slipped on ice last December and her ankle had to be put on cast. Since she's old, even until now she still feels some pain when walking without cast.
Anyway, one of the highlights of my year is of course
BLOGGING
. I don't think I've EVER learnt and re-learnt so many lessons in the course of a year before I moved to Finland. Being outside my safety zone is reason enough to learn more things, but another reason is learning from my blogger friends' lives. If you wanna read again
the lessons I've learnt and re-learnt this year
, just click on the link.
OK, I think this post is long enough. Last but not least, I'd just love to
THANK all my blogger friends
who have really been enriching my life with all your stories, comments, feedback, input, questions, and reflections.
You are my TRUE friends and teachers...
I LOVE YOU ALLLLLLLLLLLLLLL!!!!!!!
HUGSSSSSSSSS!!!!!