In Indonesia, the legal age to drive a motorcycle is 17 years old. However, of course you can "get around law" and get a driver's license even when you're 15 years old. My brother and I went to the same Junior High School, but different High School. Dad used to take us to school until my brother got his own motorcycle.
At first my parents were going to let him get a driver's license when he was 15 years old, but then something happened that made them change their mind. My cousin, who was going 21 years old,
died in a motorcycle accident
a few months before my brother was going to get his driver's license. My cousin had just visited his girlfriend's house and since it was late already, he decided to speed up so that his mother wouldn't be too worried. Along one empty street there was this bump on the road and he didn't see it. Some witnesses saw his motorbike turn several times in the air before landing on the ground.
He hit his head so hard on the ground that he must've died in an instant. His whole body was intact, except for some blood coming out of his ear and a cut on his ear. It was such a devastating death, especially since the family had lost the father years back due to some illness. So the only ones left was the mother and the eldest son. (Now the son's gotten married and he has two kids already)
Anyway, that incident made my parents wait in giving my brother a driver's license. They thought that younger kids were more impressionable, so if somebody challenged them to speed or do something stupid, they were more likely to do it. So they told my brother to be patient and wait for two years.

He was patient enough to wait for two years and I must say that until now (and I hope until forever) he's never had an accident. It's tough to know how much trust and responsibility you should give to your kids, since sometimes every child is different in the process of growing up.
My Mom says that a parent should get to know the kids' character and deal with (or approach) the kids according to their different personalities
.
I'm not a parent yet, so I'm just trying to gather all the important lessons from other mothers and parents. One thing I heard from my friend
Michelle
rang VERY true to me. She said something along this line,
"Education is important, but it's not everything. What matters most for me is that my kids have a BALANCED life (she means that they have a good Emotional Quotient). They need love."--- Btw, if you wanna know your EQ, click on the link and do the test. My result was average hi hi hi hi hi...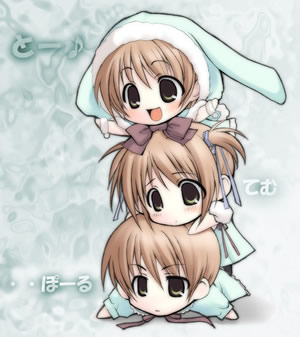 glitter-graphics.com