I'm going to do my

last minute shopping with my MIL

on Wednesday. She wants me to pick something for my Mom he he he he...BLESS HER!!! We're also going to go to a reindeer meat store to buy some for my parents. I'm not going to buy too much since I have limited space in our suitcases and since they're not too cheap, I'm only going to buy some for my nuclear family HI HI HI HI HI...Ahem!



We also did

blood pressure test

this evening. Arttu and I took it right after we came out of sauna. I was thinking that my blood pressure would be bad since we just came out of sauna, but turned out it wasn't bad at all HE HE HE HE HE...

I don't know how accurate an electronic blood pressure test is, but here're my results:



Systolic : 101




Diastolic: 66




Pulse: 71



According to this chart, my blood pressure is excellent.

WOOOOHOOOOOOO!!!!

I hope it's true ha ha ha ha ha...

Well, that means I'd better stick with my exercise regime. I've been doing

HIIT

several times now (combined with Tae-bo on alternate days) and it feels GOOD. ;-D At least I feel that even though I still eat snack in the evenings every now and then, my trousers don't feel any tighter hi hi hi hi...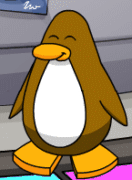 glitter-graphics.com
Well, I hope your weekends are joyful, everybody! Now I'll go blog-hop he he...