Hi, everybody!

Hope your weekend has been fine. I think tomorrow I may need more nap since I couldn't take a nap yesterday, so I'd better write this post today than tomorrow he he...Before I begin, let me just share some pictures that I took a while ago with my mobile. Since I didn't have any USB cable to connect my mobile with my computer, I had to send them to Arttu's mobile first ha ha ha...

First pic: Heavily-pregnant Arttu HA HA HA HA...Gee, I hope he won't kill me if he finds out that I put up this pic hi hi hi...but it was too funny to keep by myself HO HO HO...





The other pics were taken only the other day when I walked back home from school. I went to Lidl and when I came out from there, I saw a plane making a VERRRRYYYYYY long smoke tail. It was breathtaking since it was also a sunny day and there was a half moon in the sky. Don't believe me? Take a look at these three pics. I couldn't possibly take everything into one single picture, esp. since I took it with my mobile, but you'll get the idea he he he...





Tonight there's a 3/4 of a moon shining so brightly in the sky. I noticed that it was especially bright when I walked out of my in-laws' house. As some of you know, they have a HUGE field, so I was taken aback when I realized how bright the moon was. During those moonless nights, whenever we walked outside of their house in the dark winter evenings, it was really almost pitch dark outside. Ahhhh...I LOVE moments when I can truly enjoy the beauty of nature he he he...

Anyway, I won't write much here (I PROMISE HI HI HI HI...) so let me just leave you with a message that you've probably read somewhere in the internet, but it's a very good one, so here goes:


Simple Guidelines For Happiness:
1. Free your heart from hate.
2. Free your mind from worry.
3. Live simply.
4. Give more.
5. Expect less.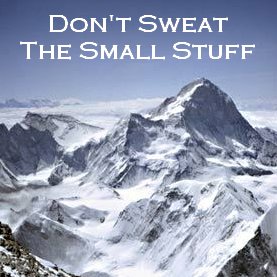 glitter-graphics.com