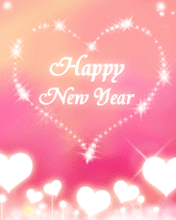 glitter-graphics.com
HAPPY NEW YEAR, Everybody!
May this coming year bring us more love, hope, joy, grace, peace and health!
Day by day, dear Lord, of thee three things I pray:
To see thee more clearly, love thee more dearly,
And follow thee more nearly, day by day.
Saint Richard of Chichester
Help us to change the things we can change,
accept the things we cannot change,
and have the wisdom to know the difference.
Reinhold Niebuhr